Voltage Detector in a Micro FLEXI-BOX
SPECIFICATION
Voltage Detector 0.3 MHz to 300 MHz
Insertion Loss 0.15 dB ± 0.15 dB
Return Loss > 15 dB
Impedance 50 Ohms
Power Handling +40 dBm (10 Watts)
Box Dimensions
35 mm x 35 mm x 23.5 mm
This is a radio frequency peak voltage detector that operates over the MF, HF and VHF bands.
The price of the Voltage Detector FLEXI-BOX is dependant on the connectors required. To find the price for your connector preference or to make a purchase, select your connector requirements in the boxes beside the photograph below and then select "Add to Cart".
Description
The Voltage Detector is built in a Micro size FLEXI-BOX and the connectors can be selected from BNC, N, SMA and TNC. This is a 50Ω device and has an Input, Output and a Detected Output. The detector diodes are arranged to ensure that there is no dc offset generated which could effect the gain control loop on some signal generators and network analysers, causing them to give incorrect output levels.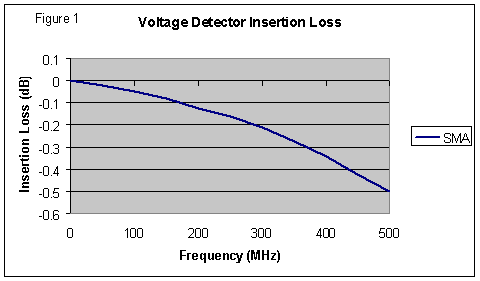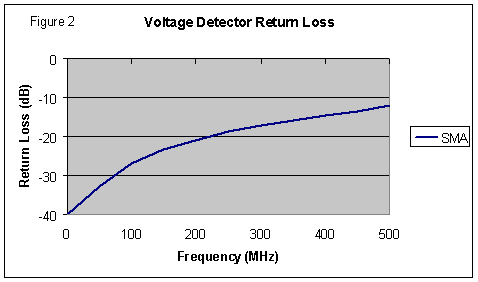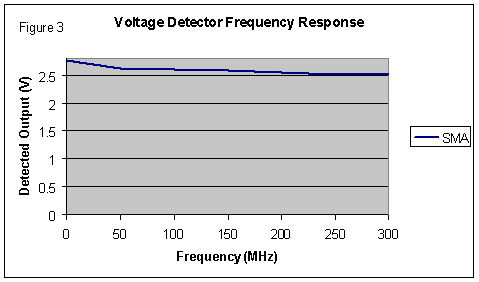 Return to Product Index