RF and Microwave Enclosures
A range of aluminium RF and microwave shielded enclosures are available, off the shelf, with selected connectors if required. Some models can have an optional transmission line PCB fitted.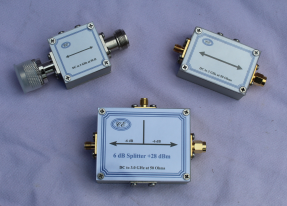 Our current selection of screened enclosures.

FLEXI-BOX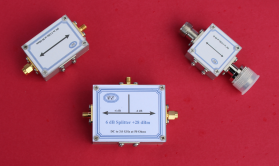 A full description can be found at FLEXI-BOX description
Intended for one off builds, prototyping and small production runs, the FLEXI-BOX is the ideal tool in the lab for RF projects. It can be supplied ready fitted with optional BNC, N, SMA or TNC connectors and a transmission line PCB.
FLEXI-BOX Original size 63.5 mm long x 50 mm wide x 23.5 mm deep.

Mini FLEXI-BOX 50 mm long x 35 mm wide x 23.5 mm deep.

Micro FLEXI-BOX 35 mm long x 35 mm wide x 23.5 mm deep.


The FLEXI-BOX is available in three sizes and a selection of connectors.